MultiVIEW with AutoLOADER
The

MultiVIEW

with

AutoLOADER

is a

microwave digestion system capable of automatically running up to 300 samples*. Its robust construction is ideal for use in a corrosive lab environment. The system uses an easy-to-use rack capable of digesting up to 12 samples with up to 12 different methods simultaneously for maximum flexibility. CE/UL/CSA approved.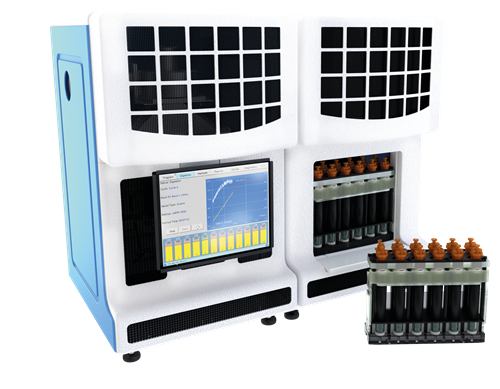 The system comes with an integrated 15'' color touch screen to ensure complete visibility of all operational parameters, tabbed for easy access and convenience. The screen is an easy to use intuitive interface that allows the user to see, stop, and modify digestion parameters on the fly. Individual channels can be viewed in full screen with maximum detail and this interface shows a full digestion scan of temperature vs time for all 12 digestions in real time.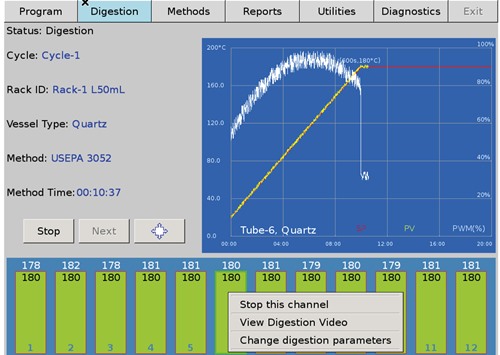 *Configured with 4 AutoLOADER units. Sold separately.
Multi
VIEW
US Patent Numbers: 8,454,910 B2; 8,845,983; 8,852,534; 10,328,432 B2; and 10,328,432 B2.
Application Notes:
A family of
microwave digestion application notes
covering a wide range of categories (environmental, food, mining, petroleum, etc.) is available. They describe acid digestion of samples in a closed vessel environment for metals analysis by AA, GFAA, ICP and ICP-MS. These application notes can be used as the first step to create your own sample digestion methods.
Examples of Application Notes Available:
Microwave Digestion of Waste Water Samples
Microwave Digestion of Rice
Microwave Digestion of Conostan Oil S-21 Standard