MultiVIEW with AutoLOADER
Safety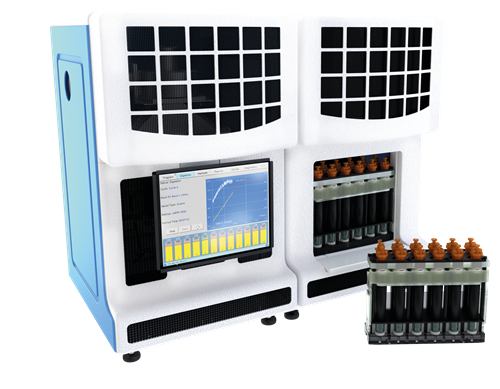 The MultiVIEW with AutoLOADER system is built to protect the system and user in mind. Features include:
An acid resistant Kydex housing to protect the system from corrosive lab environments.

Triple Teflon-coated, stainless-steel, digestion tunnel to protect it against acid fumes.

Dual explosion guards on the door to protect the user from exothermic reactions.
Software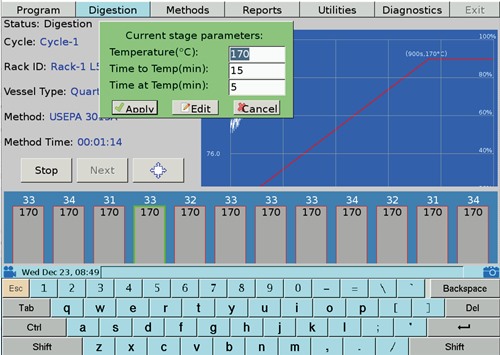 The MultiVIEW software is user friendly and is preprogrammed with EPA methods 3015A, 3051A, and 3052. A method can be selected, and a digestion cycle can be created by performing rack selection, vessel selection (Quartz or Teflon), and by selecting ramp, hold, and cooling times. One or all sample profiles can be viewed in real time as well as microwave power curves. When the digestion is complete, reports can be exported to PDF using the USB port.
Mini – Microwave Cavity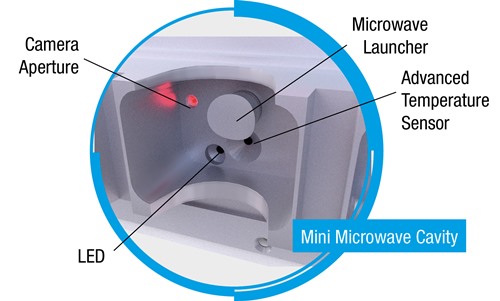 With MultiVIEW, each sample is digested in its own mini-microwave cavity which includes:
Focused microwave energy to ensure reproducible digestions every time

New Inverter Power Source

New Temperature Detector System

Able to monitor temperature from ambient to 250 ºC
Provides temperature reporting independent of sample type and acid matrix
With individual vessel temperature control and monitoring for multi matrix operation
| | | | | |
| --- | --- | --- | --- | --- |
| 010-625-001 | MultiVIEW Microwave Digestion System | ea | | |
| 010-625-002 | MultiVIEW W/ Integrated AutoLOADER | ea | | |
| 010-625-004 | MultiVIEW AutoLOADER | ea | | |
| 010-625-005 | MultiVIEW Rack, 75ml Quartz, Calibrated | ea | | |
| 010-625-006 | MultiVIEW Rack 75ml Teflon Vessels | ea | | |
Displaying items 1 - 5 of 5