At SCP SCIENCE, Quality is not only related to the actual product, but to the entire process. When you interface with our company, we strive to provide you with Quality throughout the process - information requests, quotations, order entry, product manufacturing, shipping, and after-sales service. Our staff has been extensively trained and is profoundly dedicated to providing a superior quality of service.
SCP SCIENCE operates under a Quality Management System that is certified ISO 9001. Our objective is to ensure full customer satisfaction through the design, manufacture and distribution of top quality products. By adhering to the requirements of an internationally recognized standard, our customers are guaranteed to receive a quality product, time and time again.

Always striving to better ourselves and to meet or exceed the needs of our customers, we are also ISO 17025 accredited. This acknowledges the competency of our laboratories to perform a range of testing activities as defined by our Scope of Accreditation. SCP SCIENCE has also been granted ISO 17034 accreditation by the highly reputed registrar A2LA (American Association for Laboratory Accreditation). Being accredited to ISO 17034 means that SCP SCIENCE has been confirmed competent for the production of a wide range of certified reference materials. See below for scope of accreditation for ISO 17025 and ISO 17034.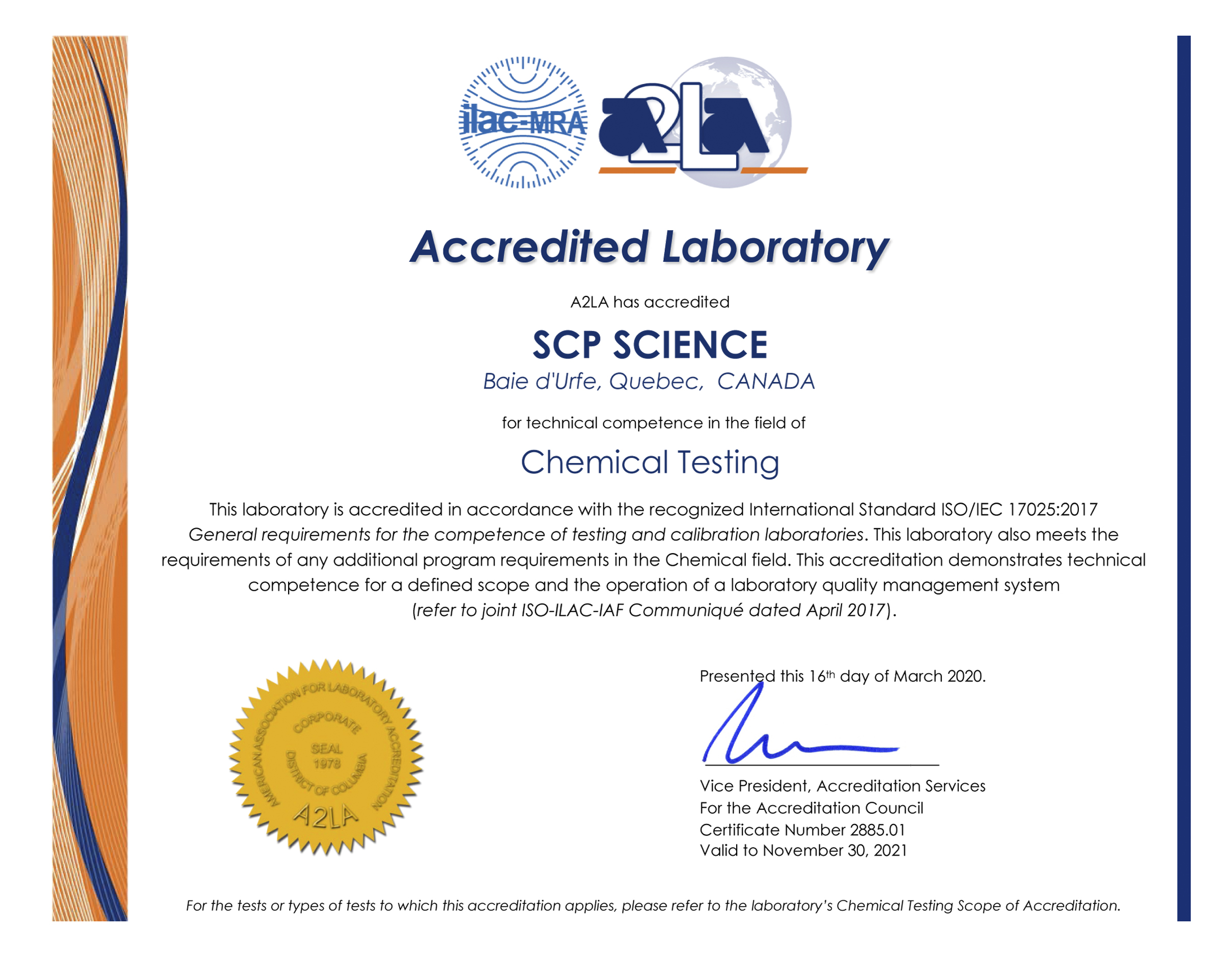 SCP SCIENCE is a leader in the field of standards and volumetric solutions and yet one of our key goals is to continually improve to serve you better. This website includes many new products in response to your requests and to the new requirements of governments and organizations. Should you require a product that is not listed on the website, please do not hesitate to contact our Customer Service Group.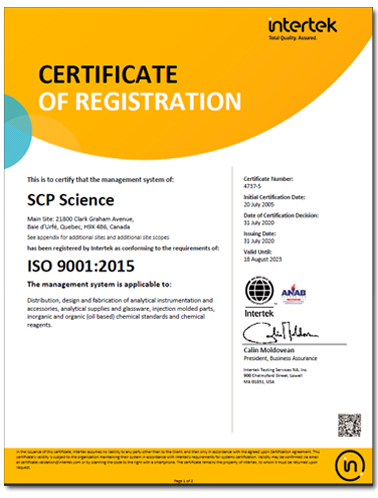 To learn about our Quality Policy click here.