Microbial Contamination Analysis
The CONOSTAN Microbial Contamination Testing Kit is an easy-to-use microbial detection kit, ideal for monitoring petroleum products.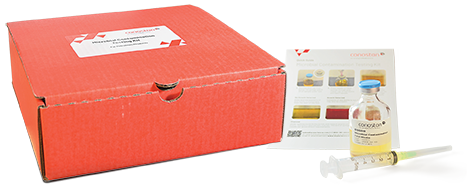 Kit Features:
Kit includes 12 ready-to-use test bottles,

Clear color indicator for the presence of the two main groups of microorganisms found in petroleum products: bacteria and fungi,

Suitable for most petroleum products including, diesel, jet fuel, and hydraulic fluid,

Room temperature shipping, storage, and incubation mean this product is simple to stock and can easily be used in the lab or at the worksite.
Download complete Instructions for Use here: InstructionsforUse(B9000-BRev.V-01).pdf
To view our product flyer, please click here.


Displaying items 1 - 1 of 1