Page 7 - Catalog Instruments and Supplies
P. 7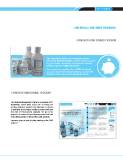 SCP SCIENCE 7

                                                                    our special customer programs

                                                                      Standards Bank Savings Program

                                                The Standards Bank is an important service
                                                offered by SCP SCIENCE, and the perfect partner
                                                for you to take advantage of numerous special
                                                offers to receive FREE standards.
                                                Once you have qualified for a FREE standard,
                                                you can choose immediate delivery, or store the
                                                credit for future use in the Standards Bank!

Standards Management Program

The Standards Management Program is an exclusive SCP
SCIENCE feature which assists labs in tracking and
stocking calibration standards. Your laboratory can choose
to participate in the program starting as early as with your
first order of PlasmaCAL standards. The aim of the
program is to ensure that your laboratory never finds itself
in the difficult position of being without valid standards.
Experience peace of mind by taking advantage of this FREE
program!